The Wailers (Official Site)
At The Castle featuring Rockin' Robin and Gail Harris - Recorded Live! (Norton Records)
Livewire!!! - The Best of The Wailers 1965-67 (Norton Records)
By: Alex Steininger



Arguably the most influential early Northwest combo, The Wailers, who influenced other highly influential groups like The Sonics, were a small band from Tacoma that took their love for music and fun to the next level as they started a local phenomenon known as rock 'n' roll. And, The Castle was one of the places where you could catch this hot act, as they reigned there for five years (1959-64). Putting to tape one of their many live shows, AT THE CASTLE demonstrates just how powerful this combo is. All the R&B, soul, and pure rock 'n' roll you'll ever crave is packaged on this disc. The amazing Gail Harris and tremendously talented Rockin' Robin Roberts are also featured on this disc as they bring The Wailers vibrantly to life.

Another Wailers treasure, LIVEWIRE!!!, has also been recently unleashed on the treasure re-issuing label, Norton Records. Detailing the later portion of the band's existence (from 1965-67), LIVEWIRE!!! features the OUT OF OUR TREE LP masterpiece as well as rare singles and unfinished demos.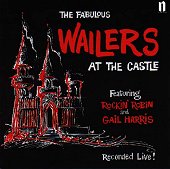 AT THE CASTLE has all the sweaty, fun, and hip-shaking rock 'n' roll you'll ever need to blast loud and throw a party with. Opening with an instrumental, "Wailers House Party," the vigorous, can't-stop-shaking power of the band is quickly revealed. The horns light you up while the rhythm section serves up a tight, mesmerizing beat plentiful with dance grooves. Kent Morrill contributes vocals on "Dirty Robber" and "You've Had Your Chance." Both are equally impressive demonstrations of how well he could handle his vocals and pour out soulful words that blended well with the fire of the music.
Then there is the vocals of Rockin' Robin Roberts, which take the band to a new level of excitement. "Rosalie" and "Since You Been Gone" both find the band at their sweatiest, as they pour through rock 'n' roll that will make you tremble with excitement. "Mary Ann" is a soulful R&B delight that not only shows Robin's beautifully soulful lead vocals but also the melodic back up of the band. Then there is the classic "Louie Louie" which started all the hype. Recorded and released under Rockin' Robin Roberts' name due to uncertainties with Golden Crest (The Wailers record label), The Wailers decided to record this Richard Berry classic and get it to the fans under Robin's name. From there, it all exploded and the excitement had really begun to take shape.
Also lending vocals to some songs is Gail Harris. "All I Could Do Was Cry" is a slow, soulful love song which finds Gail's superb, romantically-charged vocals intertwining with the golden buzz of the organ. Her voice has the most amazing soul sound going for it, and with the band backing her up, you'll never feel any misery when this completely beautiful song is playing. "I Idolize You," the other song she sings on this album, is just as soulful, if not more, but with a more rock 'n' roll charge. Here is some R&B/rock 'n' roll at its best, and when Gail takes center stage, you better believe the soul is going to flow freely and blind you with excitement.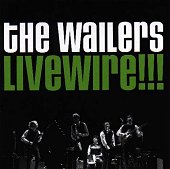 With sixteen tracks in all, you'll never run out of music to have fun with. But, because The Wailers are so amazing, you'll also want to check out Norton's other Wailers CD release, LIVEWIRE!!! Just as powerful and mesmerizing, rotating between these two albums will help educate you on the upbringing of rock 'n' roll, which The Wailers played a significant role in.
Take "Mercy Mercy" for instance. Combining R&B and soul with a dose of rock and roll, the band gets your body shaking, like always. But, this time around, they also get you singing along with some hooks and a melodic edge that slips right under your feet and pulls the floor out beneath you. You'll fall hard for this one, it's guaranteed. Same goes for other numbers like "Dirty Robber," some prime time rock and roll that not only beats the majority of modern rock bands with heart and soul, but also sounds so fresh and vibrant, you can't help but feel the music come alive each time you hear it. Then there is "You Weren't Using Your Head," another groove-filled rock classic that takes both R&B and rock to a new level of supreme sounds.
Other choice cuts include "Hang Up," "The Wailer," "It's You Alone," and "Little Sister." Heck, let's be honest here. It's The Wailers we're talking about, you WON'T find a bad track. Each song is tremendously amazing, and as the momentum builds, the level of excitement just keeps climbing and climbing with each track. Both of these discs deserve an A+.