Vue
The Death of a Girl (Holiday Matinee)
By: Alex Steininger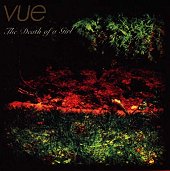 On their debut release, Oakland's Vue, a four-piece rock band, blends the Glam and punk of 70's New York with the indie rock of today. With their debut full-length due out on Sub Pop in February of 2000, the band decided to release a little something to help warm people up to their forthcoming album (and to let people know they're still alive). They just changed their name from The Audience to Vue because a UK act had the same name.

The album has the musical feel that I like; its wild, rebellious, and reminiscent of Glam Bowie and punk Iggy, but still comes across with an indie rock attitude. The only thing that held me back from really enjoying this album was the vocals. I just couldn't get into them. The music was trippy, rockin', and psychedelic all at the same time, and the vocals went with the changes, but seemed like they were bleeding the words rather than speaking them. For some reason, though I liked the music, I could never get over this.

They've got a good rock sound that will shake things up in the indie world. The vocals just need a little bit of work, and then the band will possess all the tools to totally rock. I'll give this album a C.