Vue
Vue (Sub Pop)
By: Alex Steininger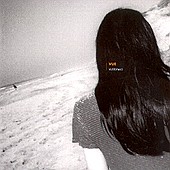 Glam, punk, and wild rock 'n' roll, this Bay Area quintet deliver the rock 'n' roll goods on their self-titled full-length debut. Imagine a bunch of wild rock kids coming in contact with emo kids who wear their hearts on their sleeves and are always heartbroken. The rock kids kick the shit out of the emo kids, steal their instruments, and then go rock out at some dirty club having fun and giving a shit about the problems of the world. They're only in it for the fun. Got that imagine? That's Vue for you.

"White Traffic" takes streetwise, dirty rock club vocals, puts in a wicked rhythm section, blends in some poppy keyboards and some punk rock and Glam guitar riffs, then spins it all into one common ground song. "The Shame" takes the same approach, but kicks it up a notch when things get a bit more raunchy and rambunctious. "Angel's Alright" shakes and rattles with the best of them, while "Her Moods" slows things down a bit, gets a bit more groovy, and finds the band dipping into their acid influences.

If you're looking for a good mood record that can make you shake and rattle or go crazy when you want to, then these eleven songs will satisfy. A bit poppy, but not sugary, the music is jagged to the core and will find you cutting yourself on it all the time. It's wild, it's uncontrollable, and it's fun. Rock music that is rock music, none of this modern rock bullshit. I'll give this a B+.