Editor's Top-Ten of 1999 List
By: Alex Steininger



Well folks, 2000 is almost here. And, as I look back at all the great music I heard and reviewed throughout 1999, I can't help but keep coming back to the following ten albums. Albums that I think exemplify the heart, soul, and pure form of expression that music can embody. The following ten albums, as I see it, are a necessity to anyone's collection. So, without further ado, here goes the best of 1999: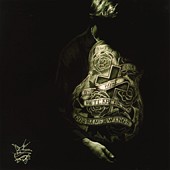 1. Pete Krebs and the Gossamer Wings - Sweet Ona Rose (Cavity Search Records).
The Northwest's hardest working musician, Pete Krebs once again unleashes the rock 'n' roll blood that runs through his veins on the Gossamer Wings' debut, Sweet Ona Rose . A tender, yet driven rock record, Pete's timeless lyrics are spun are grabbing melodies, coupled with plenty of heartfelt moments, sure to get you going. This disc offers it all: it's fun, it promotes thinking, and touches the listener on many different levels. A should-not-miss not only of 1999, but of the entire decade as well.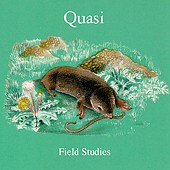 2. Quasi - Field Studies (Up Records).
Sam Coomes and Janet Weiss, the duo known as Quasi, take you on a journey of jaded lyrics that find the band fighting the bitterness that comes with age, while softening the blow with pleasant, bouncy pop music that is quite the contradiction. This keyboard-fronted duo writes some of the strongest melodies you're sure to hear. So, do yourself a favor and check out this underground sensation and hear frontman Sam Coomes tell it as he sees it. You'll never think of music the same way, guaranteed.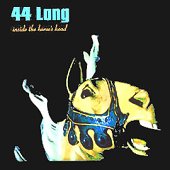 3. 44 Long - Inside the Horse's Head (Sideburn Records).
Singer/songwriter/multi-instrumentalist Brian Berg knows what rock 'n' roll is all about, as is apparent on the band's second full length, Inside the Horse's Head . Brian and the band have fun throughout, while managing to captivate with strong, undeniable pop melodies and sweet, tender moments of heartfelt bliss. Whether they're rocking out or attacking you with some folk-centered moments, Berg and company allow you to indulge in some of the most poignant music available.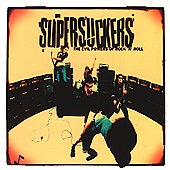 4. Supersuckers - The Evil Powers of Rock 'N' Roll (Aces & Eights/Koch Entertainment).
All out rock 'n' roll at its apex, The Supersuckers are all about sex, drugs, and rock 'n' roll, and with only a short listen to their latest, The Evil Powers of Rock 'N' Roll , it is quickly apparent. There's so much energy here, you can't help but feed off of it. Songs about bar fights ("Fisticuffs"), Gamblin' ("Gone Gamblin'"), Drugs ("I Want The Drugs"), and woman ("Hot Like The Sun"), The Supersuckers embody everything that is rock 'n' roll.
5. Marty Robbins - Gunfighter Ballads and Trail Songs (Legacy/Columbia).
Country legend Marty Robbins' 1959 concept album about story-songs of the West, and the best-selling album in his catalog, re-issue Legacy brings this treasure to life with added liner notes and photos. Newly remastered with two bonus tracks, hear this classic like never before. From the rumble of "Big Iron" to the romantic tale of "El Paso," Robbins dishes out a time honored album that will never grow old.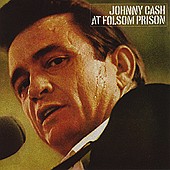 6. Johnny Cash - At Folsom Prison (Legacy/Columbia).
In 1968 Johnny Cash did the impossible; he performed in front of 2000 inmates and their well-armed guards. This legendary performance is now brought to life once again as part of Legacy's American Milestones re-issue series. Hear the ballsy Cash rip out tales of drug abuse, trouble with the law, and love throughout this nineteen track gem. Extended liner notes, never before seen photos, and three bonus tracks make this a re-issue even fans who have no doubt went through a few copies of the original vinyl want to salivate.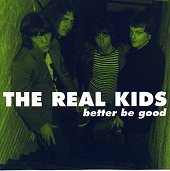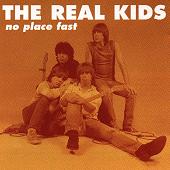 7. The Real Kids - Better Be Good and No Place Fast (Norton Records).
OK, so maybe this is cheating, but hey, they're both equally amazing re-issues of Boston's phenomenal rock 'n' roll wreck The Real Kids. The band just so happens to currently be touring, as they just reformed after more than fifteen years after they originally called it quits. And, in those fifteen years their fan base has grown to an all-time high, clearly pointing to the fact that the records speak for themselves. On these two Norton re-issues, you'll find a good amount of history here that should not only educate but also prepare you for this tremendously important, influential rock machine.
8. Richmond Fontaine - Lost Son (Cavity Search Records).
Willy Vlautin's troubled stories of people, the situations they get into, and the fairly tragic (sometimes-deadly) ends they meet haunt Richmond Fontaine's songs. Like a short story you can't put down, though, you find yourself deeply submerged in these people's lives, anxiously awaiting their fate. One of the few band's you can listen to numerous times and still find yourself biting your nails until the end, Richmond Fontaine's Lost Son is the rock 'n' roll/alt-country/storyteller band's best to date.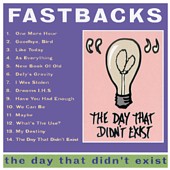 9. Fastbacks - The Day That Didn't Exist (spinART Records).
Twenty years, numerous albums, and many bands claiming the Fastbacks as one of their main inspirations for creating music, the power-pop/punk quartet is back with their first new release in three years on their new label, New York-based spinART. A blast of pop energy, the Fastbacks have you hooked from the opening chords to the final beats of this album. Fourteen songs and not a dud found on this album, you know you have a winner. Enjoy.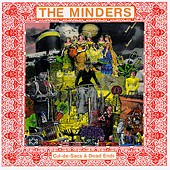 10. The Minders - Cul-de-Sacs & Dead Ends (spinART Records).
Cul-de-Sacs & Dead Ends compiles The Minders' four out-of-print singles from The Elephant Six Recording Co., 100 Guitar Mania, and Little Army record labels. This amazingly infectious, bright 'n bouncy act takes the pop sensibility of the 60's and spins it around with a modern touch, paying homage to its heritage while making it uniquely their own. Sweet and warm, this undeniably catchy album finds the two-minute pop song at its peak. Now we know why the songs that make up this disc are highly sought by collectors in their vinyl form. Of course, for the casual listener who just wants the music, there is this nice compact disc to enjoy. So, pick one up today.
There you have it, the best of 1999. Thank you for reading and enjoying In Music We Trust. By supporting us you are supporting independent music everywhere, and for that we send another big thank you to our loyal readers (read: you). Here's to the great upcoming year in music. Happy Holidays!