INTERVIEW: Nerf Herder
Pop-Punk With A Sense of Humor (Honest Don's)
By: Alex Steininger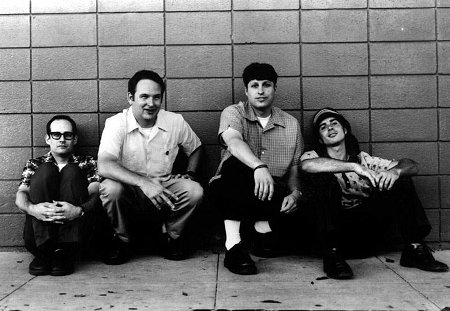 "Sammy Hagar is just a funny guy," says Nerf Herder front man and songwriter Parry Gripp, referring to Sammy Hagar's reaction to Nerf Herder's hit "Van Halen," which details the feelings of a fan who lost faith in the band ("Is this what you wanted Sammy Hagar? Dave lost his hairline, but you lost your cool. I'll never buy your lousy records again"). Hagar's reaction; he went as far as to call the band a bunch of "fagots". "When he gets mad he's even funnier," Parry continues.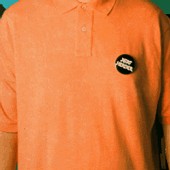 It's this type of sense of humor and rolling-with-the-punches attitude that has kept Parry and the rest of his band going since their debut full-length release on So-Cal indie My Records. Soon thereafter it was re-released on Arista Records and "Van Halen" became a modern rock hit and the band a nationally recognized touring act.
But, all-too-common to the industry, when "Sorry," the band's follow-up single, didn't take off, despite a $100,00 video which included Star Wars legend Mark Hammill in it, the band was dropped and their recording careers left in limbo.
Never ones to let a small defeat like that keep them down, the band that holds the collective record for being dumped the most by girls (or so their songs would lead us to believe) went back into the studio and recorded their sophomore release known as How To Meet Girls. Released on Fat Wreck Chords subsidiary Honest Don's, the band's tongue-in-cheek humor and self-deprecating rock known as 'nerd-core' comes alive with eleven punchy portraits of the non-jock crowds' lives in high school.
"It doesn't work that way though. If you're good at getting girls, even if you work at Pizza Hut, you still get girls. It doesn't matter if you're in a band or not," Parry says firmly when asked why all of his songs are about never getting the girl when the old theory is that if you're in a band the women flock to you.
"[Our lyrics] come from a poor self-imagine. Part of it is if you're cool, like Nine Inch Nails, you can get away with presenting yourself as cool," Parry says talking about the coolness factor of bands these days. "You can wear the tight t-shirts and leather pants. We can't wear leather pants. And our songs are about being too insecure to do things like that."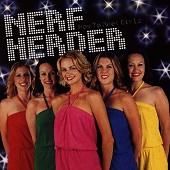 One listen, however, to Nerf Herder's "How To Meet Girls" says something different than 'we're not cool like NIN.' Songs like "Courtney," which packs the unforgettable line "I hope this isn't out of place, but Courtney Love sit on my face," remind you that bands like NIN try too hard to be perceived as cool while bands like Nerf Herder are the blue collar glue that keep the pretension of the industry from killing the industry.
"We had to get her approval," Parry informs me when I ask about fear of lawsuit from their satirical poke at Courtney Love. "I didn't talk to her, but her lawyer said she was fine with it. She heard the song, said she didn't like being called saggy, but we could put it out.
"Everyone thought we were going to get sued, so the label decided we better ask permission first before we went ahead with anything, because if we were going to get sued, they didn't want to put it out."
Parry further elaborates on the song's origins: "The song was written pretty quickly. It is my take on The Rotters' 'Sit On My Face Stevie Nicks'. I just wrote the song after we got off of Arista; I never thought it would get on the radio or anything."
Even without Arista Records' major label clout behind it, the song has already been receiving considerable airplay in key markets like Los Angeles. Due in part to the band's ability to write infectious pop-punk songs as well as Honest Don's position as one of the premiere pop-punk labels.
Getting on the subject of going from Arista to Honest Don's, and time spent in between the two record contracts, Parry doesn't joke around. Oft funny in his songs, Parry takes his music and musical career very seriously.
"We had problems with Arista," Perry says without regret. "I demo'd a lot of music and they didn't like it. I soon came to realize they would never release our next record, so we had to fight to get off the label."
As serious as he is, he also is able to crack a smile and laugh about the situation. "When I wasn't demo'ing material, I was playing a lot of video games. That's what I did in between the first record and the new one."
After talking about the past record and the problems they went through to get the new record out, the conversation transcended into talk about How To Meet Girls, the new record out now on Honest Don's.
"We spent a lot more time on the new record," says a proud Parry. "It's more produced and is a lot tighter. I really like it, but to me it sounds robotic. It's too tight for my tastes." He pauses for a minute and then continues, "It's more joke-y. We crack a lot more jokes in it and poke fun at ourselves more."
Parry seems perky and excited about How To Meet Girls. "After being on a major and seeing what can go wrong," he says with experience, "it's great to be on an indie. On an indie you can make records and not sell a million records and not get dropped. There is more money on a major, sure, but an indie is great for a band like us."
Their songs may be filled with jokes, but when it comes to their careers and their music, it's no laughing matter. More mature and more experienced, Nerf Herder's How To Meet Girls has undoubtedly benefited from everything the band has went through in the past few years.