Wonderlick
Wonderlick (Future Farmer Records)
By: Alex Steininger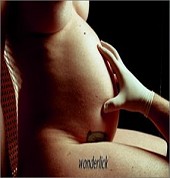 Ex-Too Much Joy's new outfit, Wonderlick bend and twist pop for their own needs. Their self-titled full-length is a strong collection of slightly experimental, slightly quirky pop-rock songs that are just enough left of center to peak your interest, but straight forward and poppy enough to satisfy the pop fanatic in you.

But, pop isn't the only thing Wonderlick is good at. Beneath the layers of shining melodies and warm hooks, is a rock band. The rhythm section keeps things interesting while the guitars shimmer and shake to give the songs the multi-dimensions that make them intriguing. A strong collection of songs, no doubt about it; I'll give it an A-.