Woodbine
Woodbine (Domino Record Co.)
By: Alex Steininger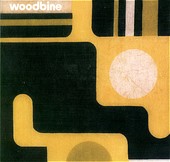 Breathy, whispering indie-pop, the slightly chilling, mysterious melodies of Woodbine's self-titled full-length are breathtaking, taking you away to a place of delight and beauty. Wrapping you in a blanket of delicate acoustic guitars, you are shielded from the breeze, the faint air that runs through each song while Woodbine creates completely relaxed tunes without sounding lazy.

The record is an example of exquisite beauty, a picturesque journey parallel with an early morning walk on the beach through the morning dew, the sun rising, and the previous night's rain making everything around you a bit damp.

If ever there was a record to put on before you crashed for the evening, Woodbine's self-titled full-length is that record, possessing the fragile qualities that will find you sinking into its smooth grip, while toying around with the essence of slumber, putting it into a tangible musical form. I'll give it an A.