The Goo Goo Dolls
Gutterflower (Warner Bros. Records)
By: Alex Steininger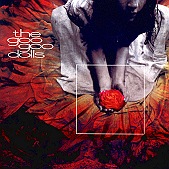 When The Replacements called it quits, Buffalo's The Goo Goo Dolls picked up the torch, carrying it with pride, as they ripped through wild, smart, but soaked-in-beer rock 'n' roll antics. But, much like The Replacements, when things flat-lined and they got as far as they could, they made the leap, playing the commercial game rather than continuing with the rock, trading in heartfelt rock moments for tender ballads and acoustic pop songs.

However, The Goo Goo Dolls, being a smart band, and good songwriters to boot, knew how to blend commercialism with art, writing some of the 90's most poignant, potent pop-rock songs.

Enter Gutterflower, the band's latest. Though it still maintains a few (clean cut) rock moments, precise and flawless at worst, such as Robby Takac-penned songs like "You Never know" and "Up, Up, Up", Rzeznik has gone the route of Paul Westerberg, resigning himself to tired, too-easily palatable songs with more air than flair.

Which, isn't always a bad thing. And, even Rzeznik has some good moments, like "What A Scene", a driven rock song. But, the majority of the tracks, including the infectious "Here Is Gone" (the first single), are stale and empty, beefed up with production and gloss in place of smart lyrics or a shining melody.

It was bound to happen. Up to this point, the band was walking the line too well, keeping fans and the label happy, while earning new fans and selling boatloads of records. Commercialism has officially swallowed them whole on Gutterflower, a boring, tired collection of pop. I'll give it a C+.