James Richard Oliver
Rocket To Nashville (Illbilly)
By: Gary "Pig" Gold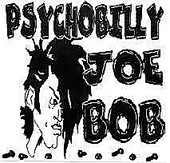 For all you out there still brave enough to take your music in seven-inch, polyvinyl lumps, herein's the latest, and possibly even greatest, from the slap-backin' pride of Blue Ridge, GA.

Four Songs! Two Sides! and Even Fewer Chords, as JRO rips straight on through "Forty Foot Elvis" (now why can't THIS star in the very next Nicolas Cage classic?!!), "She's A Burnout" (a lo-fat, lo-fi, ultra-low-riding Riff Randler if ever there was one), "Sunday Morning" (speed this particular sucka up a notch or twelve, add another half-dozen grease-soaked Telecasters, and you've actually got no less than the Great Lost Teenage Head B-side!), and "Bisquitland" (yessir, the late, extremely great Flat Duo Jets shall NEVER ever die, so long as this great dane of a song rings off of your turntable).

Coat each and every one of these tunes with the dulcet vocal tones of George Thorogood losing a knife-fight to Lux Interior and you've got yet another surefire anti-hit from one of the few true blue-ridged rock'n'rollers left on the planet --his on-going Gwyneth Paltrow obsession notwithstanding. I think.