INTERVIEW: The Damnwells
From indie to Epic, New York's The Damnwells are moving on up (The Damnwells' web site)
By: Alex Steininger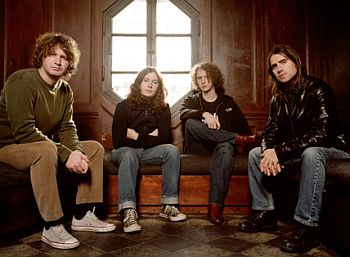 "You know how a lot of people say, 'no digital was used in the making of this record'? Well, no analog was used in the recording of this record," says Alex Dezen, front man for the Brooklyn-based rock quartet The Damnwells, referring to Bastards of the Beat, the band's debut full-length and first record for Epic Records.

"At that time we didn't have the resources to go into a studio with analog gear, so we recorded with our own digital gear. It wasn't elitist at all," he says, providing proof (if any was ever needed) that, though they may hail from the indie rock hotbed of Brooklyn, New York, they are far from hipsters, trends, and anything flavor-of-the-month related.

The band has had a steady climb, but it hasn't been easy, nor has it been handed on to them. They self-released The Damnwells EP, selling it off the stage and through select retail stores, before recording PMR and releasing it.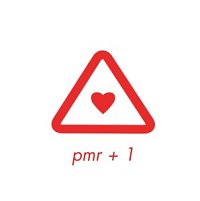 Selling several thousand off the stage, a result of their relentless touring schedule, the band soon found themselves on Portland, Oregon-based In Music We Trust Records. (Yes, the label ran by the same folks who are bringing you the magazine you're reading now). In Music We Trust soon re-released PMR with a bonus track, re-christening the record, PMR + 1.
After a year of touring behind PMR + 1, and passing on several different label deals, The Damnwells soon settled on Epic Records, who released the already-in-the-can record, Bastards of the Beat.
"We had hundreds of songs and 30-40 recorded. A bunch of the songs were recorded during the same sessions as PMR + 1," says Dezen. "So when we took everything to Epic, we didn't want to change a thing. And Epic said, 'fine'. They're like a rich uncle; we don't deal with them day to day, but they're very supportive and let us do our thing."
The band even had artwork finished for Bastards of the Beat prior to signing to Epic. And, they handed it over to Epic and Epic put it out as-is, which is rare, especially in these days of number crunching major labels. The band made the record they wanted, designed the package the way they wanted it, handed it to Epic, and Bastards of the Beat was released exactly the way they had envisioned it.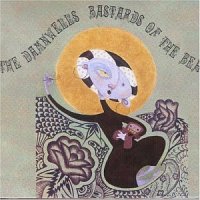 The one thing Dezen didn't get that he wanted was the full version of "Assholes", the opening song, on the record. But, Dezen cites his manager for that decision, and not Epic.
"My manager thought it would be better having the short version, the one that made the record, instead of the full version. Epic did, however, make the full version available on the web, for free. So it's out there. I just had wanted it to be on the record, but everyone made a stronger case than I did, so it didn't appear on the record".
When asked if he thinks "Assholes" will show up on a future record in its entire version, Dezen tells me there were other songs the band recorded that he wanted on the record. But one band member or another didn't like it, and he was outvoted, following that by telling me since they didn't make this record, they probably will never be released on an official release.
"Realistically, when you cut songs from a record, they rarely make it on the next record because the next record is a different thing."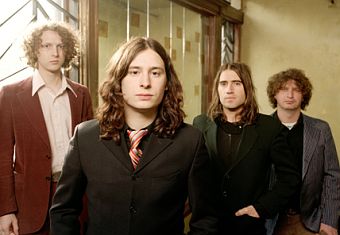 As much as the band had planned for Bastards of the Beat, there was still plenty left to chance, such as mixing.
"We left the mixing to chance, and some of the recording," Dezen tells me. "Wes Kidd, our manager, would call us to tell us we had two weeks to have the recording and artwork done. I think he does that on purpose - a certain element of being under the gun. And it works, it makes us get things done and turn them in on time. So, we really don't have time to waste or sit and second guess anything."
It is, after all, rock 'n' roll. So even when time was a luxury, Dezen and company don't like to sit on anything too long, or waste too much time over little things. The band likes things fresh and lively, giving the listener a taste of what they're like live, rather than the feeling of sitting around listening to a band spend money in the studio.
"When I buy records I want to hear the band. I want to hear Crazy Horse and Neil Young as Neil Young, not as an artist in a studio that sounds like a band in a studio - spending money."
He pauses for a bit and then plainly states, "If the record sucks, you only have us to blame."
However, Bastards of the Beat does everything but suck, offering up examples of the band's ability to deliver melodic guitar-rock ("What You Get"), dreamy pop ("Sleepsinging"), and folk ("I Will Keep the Bad Things From You"). It offers up the band's ability to play it simple and low-key, implementing elements of roots-rock here and there. Or it can be punchy and driven, and even unforgettably melodic.
When asked if the constant touring has changed the songs enough to make Dezen cringe when he hears the record, he tells me, "I don't know, it's so divorced from me. It's like an ex girlfriend. It's hard to say, I don't think about it anymore. I wouldn't put anything out that I didn't like, though."
He then continues by telling me, "playing songs live is like a game of telephone. You start with one thing and generations later you have something different. And that's the great thing of playing live. You don't want to be like Phish and jam out for fifteen minutes, but you want room to breathe with the songs."
The band is currently on the road, indefinitely, touring non-stop for Bastards of the Beat. When asked if he's looking forward to a break from touring to go into the studio to record more, Dezen goes silent. And then tells me, without a doubt, that touring is key for every musician, and he wouldn't be putting out a record on Epic if he didn't want to tour.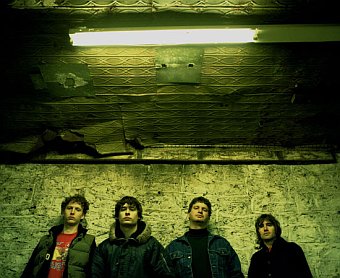 "We don't have the luxury of fans," he remarks, only half joking (at least at this point). "We are on the road busting our asses to make fans, and as nice as it would be to be in the studio recording now, you don't make fans sitting in a studio wasting Epic's money." Dezen and I continue talking, catching up, as it's been awhile since we last chatted (and, remember, I put out the band's first distributed EP, PMR +. I ask Dezen, though, near the end of the conversation if he is completely happy with Bastards of the Beat.
"I am most happy with the artwork on the record," he says proudly. "Say whatever you want to about the music, but the artwork is the best ever. In a day and age when nobody buys records, its great to have a nice looking record."
In other words, buy the record, don't bootleg it. Otherwise you'll be missing out on the artwork and booklet.
Look for the band in your city - soon.