Big Meteor
Wild River (Big Meteor)
By: Alex Steininger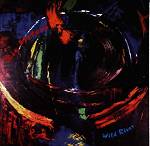 Formed around the core of David Wimble (vocalist/guitarist/songwriter) and Larry Wayne Church (lead guitarist), Big Meteor mixes a bar rock sound with blues, acoustic pop, and country. Their style is uniquely their own, while also able to tell tales of its influences.

The rock 'n' roll on this album reminded me too much of a bar rock band that plays in front of twenty people at some bar every week and calls it the highlight of their career. But, the country tracks like "To Whom I Must Confess" and "The Waitress" got me out of my seat and made me move. Their power doesn't lie in the attempted rock, but rather in the rootsy, heart felt sound of the country. Warm and compassionate, it strikes a chord with you, while the rock just lays their flat waiting for something to happen, yet it never does.

I'd love to check out a full-length of just country material. But, as it stands, the rock is just too run-of-the-mill for me to jump in and enjoy. I'll keep listening to "To Whom I Must Confess" and "The Waitress," but the rest of the tracks, except for a few, will most likely be skipped. I'll give this album a C.