The The
NakedSelf (Nothing Records)
By: Alex Steininger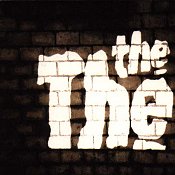 Matt Johnson, the singer/songwriter/multi-instrumentalist of The The once again basks in the shadows and dark alleys of life on The The's first full-length of originals in seven years, NakedSelf . The aptly titled album is stripped down ('naked') and very natural, using soft, breezy melodies and happier tones out front while the darker, shadowed lyrics bring the substance and dimness into the music.

"BoilingPoint" bruises you with a hard barrage of sounds that blind you in the dark before cornering you and moving in for their attack. "ShrunkenMan" leads with an acoustic guitar and Johnson's voice, as his poignant lyrics tear into your skin and expose you to the vibrant, surreal light of the pleasant melody that is created. "SoulCatcher" eases you into the lyrics, once again leading you with the comfort of the acoustic guitar and the dark, soothing voice of Johnson. And then there is "DecemberSunlight," a bit more rocking rendition of the deeply moody and pitch black, yet still clearly visible tone of the album. The guitars are more jagged and rouged up, rather than soothing, and his voice is a bit more forceful and in your face.

The album is dark and windy throughout. But, it is never cold or distant. Johnson is always there to guide you through his mind and thoughts, taking you as he both shakes you up and comforts you. The music is edgy and passionate, yet rather soothing at the same time. It is a lethal cocktail that can explode and destroy you at any given moment, and that's what you love about it. I'll give it an A.