INTERVIEW: Greg Sage and the Wipers
Return of the Rocker (Zenorecords)
By: Alex Steininger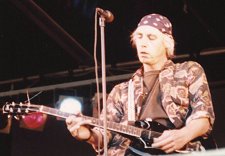 When the Wipers burst upon the Northwest music scene in the latter years of the 70's, the scene would forever change. Fronted by Greg Sage, The Wipers became leaders of the NW new wave explosion. Greg's knack for using distortion as an additional instrument coupled with his painful, alienated words and highly perceptive take on human life would help cement his legacy in the world of independent rock. Future generations of rockers such as Kurt Cobain would later cite Greg Sage as one of their most important influences.

Back with what looks like the final Wipers album, Greg Sage talks about the creation of the record, the ideals that have kept him strong throughout his more than twenty years in the music business, the past, and the future.

In Music We Trust: The big question on a lot of your fans' minds is are you going to tour in support of "Power In One"?

Greg Sage: Maybe, it's hard to say at this point. I have been involved with many other things that take all my time. We have just set up our own CD Mastering studio at Zenorecords. This has been a focus for me for a long time. I have never liked the approach many other Mastering labs take when transferring Analog to Digital. There is a possibility I will do some solo shows, I have had a lot of offers to do that type of tour. The Wipers last show was in 97 in Portland.
In Music We Trust: It's been said that "Power In One" is the final Wipers album. Is this true? If so, what do you see next in your musical future?
Greg Sage: The PIO started off as a solo project in the beginning. I had written around 120 song ideas and as I started to weed it out it started to sound more like a Wipers LP more than anything. I had been planning on ending the Wipers chapter back in 94, but things and people kept me going at it. I plan to keep making LP's but I don't make plans, I just do things as impulse.
In Music We Trust: The loneliness, desperation, and alienation that has made your music reach the level of cult status is still alive and well in "Power In One," especially in the title. What made you decide to call your latest album "Power In One" and what does the title mean to you personally?
Greg Sage: As with every Wipers LP I would spend many months observing people and their situations to get ideas of what was in their mind and their motivations. This was always where the inspiration would come from for our songs. I would get a glimpse of the future by doing this and it was easy to write songs that would make sense 10 years from then. The Wipers songs and sound has always been a reflection of real life. I would look for raw and powerful emotions to write about, things that would bring a sense and illusion of realism, this would make our LP's more personal to the listener. I got so many songs from just walking the streets of Portland and watching people.
The last 5 years or so it has been real hard to find much in the way of powerful emotions in people, as was once so common in the mid 80's and early 90's. Today, most people's emotions and motivations seem to be channeled into their pagers and cell phones. I find it harder to find a reality in my search for new ways to communicate with others in the ways I use to. This has gotten so bad that I actually spent a lot of time trying to find just one real idea that has anything to offer and is new and futuristic. The same age group that had once [5 and more years ago] transmitted so much energy in the form of natural emotion, music, art etc., has evolved into expressing themselves through a cell phone, new car or by killing other kids.
One day a friend said that maybe I was looking in the wrong place for ideas to write about. He said that maybe the future will be a place where you will only be able to look to yourself for everything, hence the idea of the PIO. This totally made sense to me and I wrote the song Power In One that night.
In Music We Trust: How do you apply the title to the overall theme of the album, as well as individual tracks and the music found throughout the "Power In One"?
Greg Sage: We had already planed on putting out our own records for a long time. When the PIO came about and it started sounding like a Wipers LP I thought it would be justified to put a last Wipers record on our own label, just as we started with my label "Trap" back in the 80's.
In Music We Trust: What made you want to release "Power In One" on your record label, Zenorecords, as opposed to another label?
Greg Sage: Zenorecords has put out the last 3 LP's, but we licensed them out to other labels. I have always recorded, produced and mastered our recordings from start to finish. So it makes more sense that we put them out ourselves.
In Music We Trust: Is there anything you particularly enjoy about "Power In One"? Maybe something you've always wanted to capture on an album - a noise or feature you've heard in your head - but weren't able to do it until now?
Greg Sage: I always try to make each record sound different from the last. Each LP has it's own sonic flavor. I design and build new equipment for each record to capture something in a different aspect.
In Music We Trust: On the flip side of that, is there anything you wish you could go back and re-arrange or change with "Power In One"?
Greg Sage: No, I never look back.
In Music We Trust: How do you think "Power In One" holds up against the entire Wipers catalog? Where would you place it on your list of "Wipers' best"?
Greg Sage: You tell me.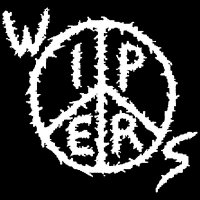 In Music We Trust: Looking back on the history of The Wipers what do you see, hear and feel?
Greg Sage: I just did what I did. I hold no reverence to it or hang it on a wall like a trophy. I think more than anything the Wipers idea has always been as it started, to be something different and something real.
I feel good that I have always been able to stick very close to my goals, to be a true independent for 20 years. I fell short of how many LP's I had originally planned on releasing, but that was due to the fact that we never got paid from all the different people we have worked with and trusted over the years. It costs me a lot to make a record and if we didn't get paid for the sales it would take me a long time to raise the funds to make another.
In Music We Trust: Now, you've influenced quite a few musicians - from the Northwest explosion that brought bands like Nirvana into the limelight all the way to indie rock and punk bands across the world. Do you hear the sound you created in a lot of bands of today?
Greg Sage: Not really, I think the influence was more of the idea of it being cool to be real artist than the idea of being just a band or rock star.
In Music We Trust: Is Greg Sage still the punker that he was when he first hit the stage, or have you changed? And, if you've changed, in what ways have you changed and how does it affect your songwriting?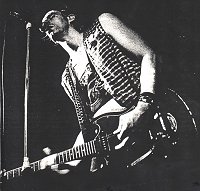 Greg Sage: I was never a punker. Punks made fun of us in the beginning because we did not wear black leather coats with "the Clash" painted on the back. I would wear flannel shirts back in 1980 because it was the most uncool thing a person could wear at the time. It was my silent way of expressing my rebellious attitude and to show other kids that you didn't have to look a certain way to be excepted. I still am as rebellious and nonconformist as I was back then.
In Music We Trust: How do you approach songwriting now as opposed to twenty years ago?
Greg Sage: As I mentioned above, I would pull things from other peoples minds to find different ways of communicating with others. Our future is about to change in a drastic way and the days of personal expression are to become a rare art form instead of a way of life. I think you can look at it as an evolutionary change [to give it a friendly title]. I have yet been able to see a clear spot as far as where peoples emotions are going or heading, so I think my song writing will defiantly take a different turn. But I am only guessing. I never make plans.
In Music We Trust: Tell me about your website, www.zenorecords.com.
Greg Sage: I started the Wipers web about 2 years ago. I had so many people asking if they could run an official web on us. The more I thought about it, it seemed that it would only be official if we ran it.