Gladshot
Gladshot (Frankly Mills Music)
By: Alex Steininger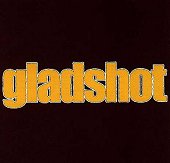 Energetic, folk-infused pop music, New York's Gladshot sound like a sunny spring day: the music is crisp, relaxing, and breezy, with heart and soul. Co-songwriters Mike Blaxill and Debbie Andrews lead the band through warm, fresh pop that is natural in sound and style.

"Running Past Rosetta" is an uplifting, bouncy pop-folk number with hooks stacked on top of honesty and warmth. The vocals are tender and gracious, the rhythm section straightforward, and the guitars are all-out and bouncy. The keyboards blow through the song with enjoyment and happiness, helping to add another dimension to the music, ensuring a smile to cross your face.

"Never Been To Vegas" winds things down a bit with relaxed, melodic pop. "Paper Sun" is a tender, ballad-esque ray of sunshine. "The Dead Ends and the Glory" is a nod to their country, homespun vibe. And "Coming Around Again" splashes 70's rock guitar against heartwarming country grooves, all wrapped around a stable pop centerpiece.

Like the sun shining as you wake up, listening to Gladshot is assurance the day is going to be warm, inviting, and accepting. Things don't get better when you're smiling and enjoying the day, and Gladshot helps get you to that state of mind with blissfully tender and soothingly warm pop. I'll give this a B+.