The Mercenaries
how Sweet The Sound (Spare Me)
By: Alex Steininger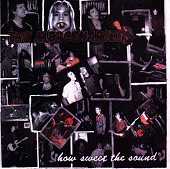 Shimming, shiny pop hooks that sparkle coupled with a strong rock aesthetic, The Mercenaries deliver powerful rock that isn't afraid to get timid and soft before blasting out the noise that will floor you.

"Oh, What A Time We Had" is a soft folk jaunt through acoustic guitars and tender vocals, while "The Other Side" is a jangly rocker. "Storm Birds" is a piano ballad that will bring you to tears, while "Together Apart" is a complete guitar rocker sure to light a fire under your ass and get you moving. And, of course, there is "Stop The Clock," an ambitious rock sure to turn some heads.

The Mercenaries blend pop and rock perfectly, serving up something that can be felt and move too, which is a hard equilibrium to reach. The album is jangly and tight, punchy and powerful, and most important, lively. I'll give it a B+.