Indie Label Hot Seat
The Catamount Company
By: Randy Harward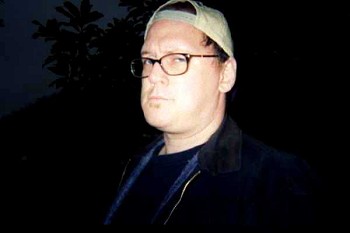 1. Who are you, and what do you want?
I am Eric Charles Babcock; my mission as owner/operator of the Catamount label is to make the world the world safer (and life more dignified) for purveyors and lovers of singular American roots musics, no matter how commercially marginal; to reconnect us, each and every one, to our inner sea chantey (or tribal drum, as the case may be).
2. What was your defining musical experience? How old were you?
As a little kid I remember hanging around the radio, waiting for "Boy Named Sue" to get played again, whatever year that was a hit.
3. What was the first record you purchased?
Either "I Gotcha" by Joe Tex or "Hot Rod Lincoln" by Commander Cody, I forget which.
4. What is your favorite album of all-time?
Ray Charles, Live
5. What are you currently listening to?
New Johnny Dowd. New Bottle Rockets. Demos.
6. What is the coolest record store you've ever patronized? Why?
Flipside Records in Kalamazoo MI (now defunct); over-the-counter chats led me to first purchases of Hound Dog Taylor, Mott the Hoople, and Jerry Lee's country sides. Plus, they carried bootlegs.
7. What is the best concert you've seen in the last twelve months?
Irma Thomas at the Chicago Blues festival; also Buddy & Julie Miller at FitzGerald's.
8. Do you have a musical guilty pleasure (e.g. you secretly dig Night Ranger--)?
Classic rock, as a concept; nostalgia is a self-absorbed death ride to nowhere, and nostalgia (or possibly doctoral research, which is my excuse) is about the only justification for rampant mid 70s-era pomposity.
9. What is your musical kryptonite (the worst band ever--one that makes your toes curl/skin crawl/blood boil/stomach churn/mouth go dry/anus cle
nch)? The Eagles -- but much less for their music itself (they're craftsmen, no denying) than for their willingness to inhabit the jive-ass cliches of their songs, the overblown rock star mythos.
10. Who is the be-all-end-all greatest band ever?
Los Lobos.
11. What was the last book you read?
Leonard Shlain, The Alphabet vs. the Goddess
12. What's your drink of choice?
Maker's, rocks.
13. How did your label come to exist?
The roots of Catamount reach back to my days as a founder of Bloodshot Records. My predilections for twisted song-writerly square pegs such as Johnny Dowd & Tom House led to my split from Bloodshot, and a stint as prime mover & taste maker at Checkered Past Records. In 1999 I bailed on that outfit and ran my pirate flag up the mast with Catamount. It's a short life, but a merry one.
14. What was your first release?
Souled American, Notes Campfire
15. How many people are you keeping off the breadline?
None -- including me. Government subsidies (unemployment, free cheese) are the upstart indie's friend.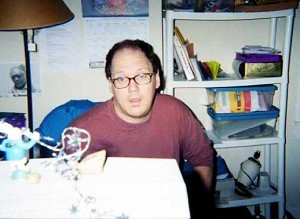 16. How do you discover your bands?
Personal recommendations, mostly-- from other artists, from tuned-in music writers, from folks I trust to be able to empathize with my own byzantine tastes.
17. Why should a band sign with your label? What do you offer your bands that other labels do not?
Most bands shouldn't sign with any label, ever. Unless they can get obscene amounts of cash, clear and up front. With me, they get pitbull devotion and a strong Protestant work ethic. No cash, though.
18. What do you contribute to the world by operating an indie label?
A safe and stable home base (and a tireless champion) for artists willing to dare greatness & revelation through artistic risk. And really good records that continually reward deeper inspection, that still sound good after the party's over, after first blush fades. Music for right now, music for ever.
19. What releases do you have coming up?
Marlee MacLeod and Like Hollywood, also a much-delayed mother of a compilation.
20. Favorite member of KISS?
The one who was rumored to be dead, then turned up saying, "Hey, I'm not dead." (Peter Criss)
21. What is your brush with greatness?
I met Waylon Jennings once, sat on a music conference panel with him. (R.I.P., Hoss.)
22. Would you say dentists or indie label owners have the highest suicide rate?
Dentists may have higher suicide rates, but indie label owners get bit more.
23. What motivates you to get out of bed day after day?
My bladder.
24. Do you have any musical inclination beyond listening? If so, do you record and tour? Do you manage any bands or own a club?
Those who can't do, teach. Those with no musical inclination start labels.
25. If you weren't running a label, what would you be doing?
Fishing. On a trawler, in Alaska, ideally.
26. Who's your daddy?
George Richard Babcock.

Reviews, In Short: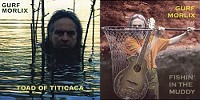 Gurf Morlix
Toad of Titicaca (2000) ****
Fishin' in the Muddy (2001) ****1/2
One of country music's hidden talents, Gurf Morlix is better known as a sideman, session player and a producer for the likes of Lucinda Williams, Peter Case and Ian McLagan. Both Toad and Fishin' are delightful collections of songs from Gurf's delightfully demented (and plenty earnest) mind and heart. If you like porch songs, you'll like Gurf.



Kirk Rundstrom ***
Blue China (2001)
The frontman of hillbilly shredders Split Lip Rayfield goes solo for a second time with this batch of country/bluegrass tunes with underlying arena rock sensibilities. If you like Split Lip Rayfield and the singer-songwriter set, you'll be dig Blue China.



FSK ***
International (2000)
FSK is the sort of band only true music geeks seek out. A lucky few will stumble upon them. International is the band's (well, loose musical collective might be a better term) fifth release and while not its finest, it is indeed fine. Catamount actually re-released this disc, which was originally released on Sub Up in 1996. You'll likely enjoy its sonic merits more than its lyrics: most of it is sung in German.



Imperial Golden Crown Harmonizers *****
Imperial Golden Crown Harmonizers (2001)
A gospel collective featuring Gurf Morlix, Papa Mali, Paul "Buddha" Mills, Scrappy Jud Newcomb, Matrtha Merriell, IGCH was formed not as an evangelical group, but as a way to express spirituality that may or may not be congruent with that of more traditional worshippers. Everyone takes a vocal turn. No one noodles. No one speaks in tongues. It's just a good ol' porch session that's good for your soul. The version of "John The Revelator" is a jewel.



Tom House *****
Jesus Doesn't Live Here Anymore (2001)
It Southern literati such as Faulkner, Flannery O'Connor, T. Corraghessan Boyle and Harry Crews were to mind-meld and write a buncha songs--Tom House. This is the published poet's fourth record and by far his best (as each subsequent release will be). Beware: they're brutally bleak, even black, but if you're of a strong constitution, you'll enjoy them immensely.

For more info: www.catamountco.com or write to:
The Catamount Company
www.catamountco.com
Box 6368 / Chicago IL 60680
phone: (312) 409-0957