The Damnwells
The Damnwells E.P. #1 (The Damnwells)
By: Alex Steininger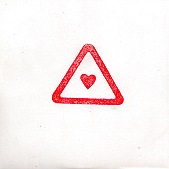 Not a band to be pigeonholed, The Damnwells' debut release, a six song E.P., is an understated rock masterpiece. An album that wears its heart on its sleeve without sounding pout-y or pretentious, delivers memorable pop hooks, and knows how to rock, passively coming out of your stereo and doing what it does, regardless if you're paying attention or not.

And it is because of that it is so beautiful. The simplicity collides with the complex, the fearless hovers over the unsure, and the lively emotions overshadow the soothing melodies that guide the songs.

"Have To Ask" is a prime example of what fuels the band. The song starts out soft and impulsive, reeling you in with an outcry of emotions, before launching into the guitar-driven rock chorus. Echoing back to the quaint verse, the band has you on your tippy-toes before re-introducing the rock and shaking you with vibrancy and passion.

"The Trade" is a meditative acoustic singer-songwriter offering that makes you focus on the depth of the songwriting, while the subtle pop leanings give you enough hooks to latch on to.

And then there is the mid-tempo "H.C.E.", which opens the album. A lyrically strong piece that comes alive with lines like "I've never kissed a boy, but I've hit a girl", and has you begging for the song never to end. A utopian musical offering that relaxes you and gives you a piece of Zen without leaving the comfort of your couch, easy chair, or car seat.

The Damnwells are primed to be stars, the undeniably warm melding of radio-friendly pop structures and passionate lyricism that will have even the hardest of hard indie hipsters wishing The Damnwells were still playing their basement parties on the weekend. I'll give it an A.