INTERVIEW: Vic Chesnutt
Legendary Songwriter Talks Silver Lake, Tour (New West Records)
By: Alex Steininger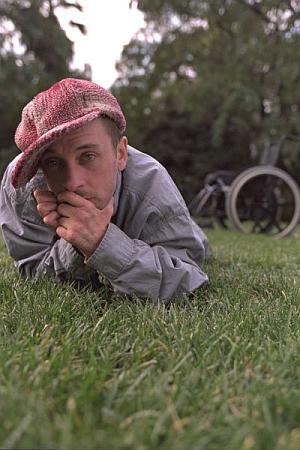 "The place where I recorded it was so much a part of the record. The musicians were so involved in the recording of the record. I decided to call it Silver Lake to almost make it a time capsule. It was my Abbey Road in a way," says veteran singer-songwriter Vic Chesnutt regarding his New West debut, Silver Lake, recorded near Los Angeles in Silver Lake.

Produced by Mark Howard, with an all-star cast of supporting musicians to fill out the album in the studio, including Doug Pettibone, Darryl Johnson, Patrick Warren, and Don Heffington, Chesnutt's Silver Lake, sounds like a Vic Chesnutt record. But it incorporates enough different elements (courtesy of the studio musicians' own fingerprints left on the sound) to make it one of Chesnutt's finest records to date.

"The band affected the record a lot," agrees Chesnutt. "There is only one song on the record - "Sulton" - that sounds like my demos. The rest, the musicians heard my demos, added their touch, and the songs came out sounding very different, but in a good way."

"Everyone got to write their own part, it was very democratic."

Piecing together Silver Lake from over sixty new songs he had written since the last record, 2001's Left to His Own Devices (spinART), a record Chesnutt recorded at home on his Pro Tools set up and was later misrepresented by spinART as being an outtakes collection. As well as a backlog of songs he had written, ranging back to 1988, Chesnutt had a lot of material to choose from before entering the studio to record what would become Silver Lake.

"I have a lot of songs and write a ton of songs. When I start on a record, it's like a collage. I take the songs and start piecing the record together. I pick and choose from a lot of different songs and find the ones that fit together," he explains. "Some of the songs are new songs, some are old songs. I'll go back and use songs from 1988 and then I'll write a song two weeks before I enter the studio, and sometimes both ends up on the same record, which happened on this record. I just find the songs that best work together and let the record take shape itself."

Though, as Chesnutt is the first to admit, picking songs, and sticking with his choices, is one of the hardest things about making a record. With the help of New West A&R man Peter Jesperson, a long time friend and fan of Chesnutt, the two were able to decide which songs to record before entering the studio.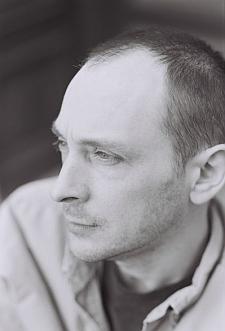 "We butted heads a few times," confesses Chesnutt. "But, Jesperson is a good friend of mine, and we've been friends for a long time. When he was right, I knew he was right."
Working with a cast of backing musicians with a fine pedigree, on a new label ran by a close friend, and having an excellent producer behind the recordings. I ask Chesnutt if he feels as if Silver Lake is a departure from his previous records and if he feels it is his best to date. He quickly answers my question, hitting me with an honest, humble reply that I wasn't quite expecting.
"No," he tells me. "It's true, I am older and more mature now. But, it's the same old record, really. I think I write the same kind of songs as I have always written. When I came upon my adult formula of songwriting when I was nineteen... it's the same kind of shit.
"Recording Silver Lake was really fun, but I don't know if it is my best record, or if it's any good at all, to be honest with you. Once I finish a record I don't listen to it again. I don't like listening to myself, I like writing new songs."
Well put, Chesnutt. One of the finest singer-songwriters that has influenced countless musicians, and continues to release high-quality, vital records, Chesnutt's Silver Lake is another crowning achievement from the Athens-based artist. Currently touring in support of Silver Lake, and playing mostly songs off the record live ("I don't know why. Usually when I tour I only play new songs and don't play songs off the record. But this time around I'm only playing Silver Lake songs. Probably because they're so fun to play live."), look for Chesnutt to come to your town soon.