Chica Lishis
She's back! And, Kings of Leon rocked her face's ass off at the Aladdin
By: ChicaLishis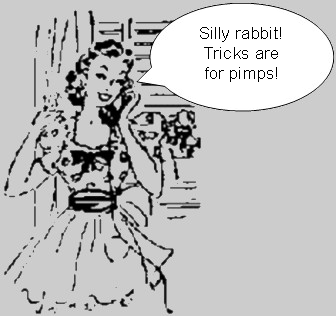 With musical ferocity and looks that could fuse your panties to your butt, Kings of Leon rocked my face's ass off at the Aladdin last night. The dirty South's answer to the Hansen brothers made a mockery of all my Southern misconceptions; they had no fried chicken on stage, not a one of 'em was was sportin' a rebel flag anywhere on their person, they didn't mention NASCAR racing or yell "Get 'er done!", and the pointy white hats I've come to associate with all things twang-filled were conspicuously absent. I guess their homestead of Tennessee is no Alabama (but it's somewhere close, right?), but their brand of swampy, growl-infested rock-a-fried dog-and-pony show is on par with any old Lynyrd Skynyrd tune you could juke-box on a Saturday night special eve.

Since they're touring in support of their new CD, which, come to think of it, is pretty much the only time bands tour, I was apprehensive about missing all my old (uh, what last year?) favs. Lucky me! The set was mixed and mangled with my personal must play songs like California Waiting and Happy Alone and Molly's Chambers and Red Morning Light and... Actually, there wasn't much they didn't play, but given that they've only got two major label releases, I guess 'ya gotta fill the time somehow.

They do primp and pose a bit much. While a photographer hovered off to the side of the stage, the guitar player made love to his amp to provide the maximum amount of photo ops, complete with pouty, tortured, rockstar snap-my-picture moments. It was charming, for about a minute, then I switched to drummer gazing instead.

I got one complaint – the new t-shirt designs blow. I still stole one, but they're pretty lame.

Opening the show was The Features, also from Tennessee (kissing cousin?) and they won the coin toss according to my delectable date that night, preferring their mad-organ extravaganza to the preening pubescence of KOL. But judging a smile contest ain't really his forte, if 'ya know what I mean. And if you do, drop me a note of explanation please. I'm dead drunk. I got no idea what I'm talking about.

I do know that after seeing two such fantastic bands, I'm now sold on whatever Tennessee's ready to throw at me now. Still, with all the talk I've heard about Southern hospitality, somebody coulda offered me some grits from stage, or moonshine, or something. If 'ya can't further a stereotype, what kinda fun are 'ya?

Y'all come back now, 'ya hear!

P.S. Got a toothy grin and a pregnant teenage wife? You're must be quite a sweet talker! Whisper something close to nothing to me here [email protected].