INTERVIEW: Storm and The Balls
Storm and The Balls discuss re-mix, next record, and being in The Balls
By: Alex Steininger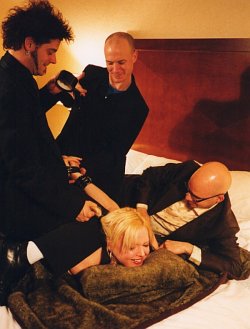 With a glut of original music out there these days, ranging in quality from piss-poor to borderline-genius, music consumers now, more than ever, have so much music to choose from. Too much music, some might say. However, with so much new music out there and not enough time to experience it all, some music fans have reverted back to playing their favorite records from their youth, or re-discovered records from bands since disbanded.

Thus, the market for novelty cover bands seems ripe these days. Mini Kiss, a midget Kiss cover band, Hells Belles, an all-girls AC/DC cover band, and others thrive in small clubs across the U.S.. If you can think of the idea and make it unique, even covering songs that are hardly at a lack of being covered, it seems you can find an audience.

However, one band, Portland, Oregon's Storm and The Balls, have taken the concept of a novelty cover band to a new level, reconstructing the novelty aspect of it and creating fresh, new versions of old favorites - and making it sound like their own.

They aren't the epitome of a cover band, and lean more towards the creative aspects of an all-original band, but, it is with this attitude that the band has garnered a devoted west coast following that is rapidly expanding by word of mouth.

Consisting of an all-star cast of Portland musicians - Davey Nipples (Sweaty Nipples and Everclear) on bass, pianist James Beaton (Jeff Trott Band and Everclear), drummer Brian Parnell (Motherlode), and, of course, the six-foot sex appeal of front woman Storm Large. It wasn't hard for Storm and the Balls to get their feet in the doors of the Portland music scene, quickly earning a weekly gig at Portland's esteemed rock club Dante's.

From there, crowds started pouring in and the buzz spread as crowds down the coast started experiencing what The Balls are all about.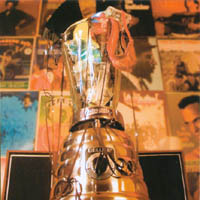 The band self-released their debut, Hanging with The Balls in 2003, to a much-deserved fanfare. Including songs such as "Van Ministry", "Star Strangled Pushernoia", "Can Your Pussy Do the Dog?", "I Want You To Want Me", and "Sacred Love". The band took old favorites, turning them quirky hybrids that incorporated as much jazz and lounge as it does rock and heavy metal, self-describing their sound as "loungecore" or "lounge turned up to 11".
The band followed up Hanging with The Balls in early 2005 with Vasectomy, a re-mix record of tunes both found on, and cut from Hanging--.
Vasectomy was much different than Hanging--, however, sounding more ambient than jazz, more electronic than rock. It did, though, showcase the diversity and depth in which The Balls are more than capable of.
"We were more worried when the second record was going to be an old reggae record," says Beaton, when asked if the band was worried if fans would reject Vasectomy for being so different from their debut.
"We had a Christian record we were working on too," jokes Storm. "But every time we tried to record it some weird-ass act of God thing would happen and make the console blow up."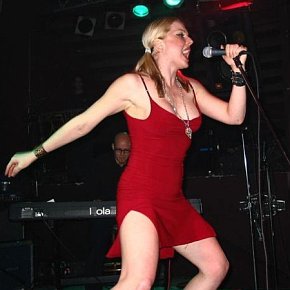 It is this kind of humorous, carefree nature that fuels the band. Though, make no mistakes, they are very serious about the music they create.
"I kind of did, but it was so much in the vain of our un-professionalism, our professional un-professionalism," Storm tells me. "Most artists who put out remix records, it's the last record they put out. And this is our second record. So it's kind of funny.
"We're really professional and really take our jobs seriously. We try to do as well as we can. But everything else is a joke to us and the fact is Keith Schriner [producer, mixer] played us these re-mixes because we recorded some stuff at his studio, before we did Hanging--.
"He just had these because we ended up doing Hanging-- at Kung Fu Bakery Studios with Lars [Fox]."
"Hanging-- was just this really scrappy, one day rock recording," continues Storm. "Keith told us he had all this music and wanted to know what to do with it, so we had all these music beds that he had switched around. And when he played them for us they were so cool. And we thought we should put it out."
And thus Vascetomy was born.
"We put twenty-nine some odd tracks down at Keith's, so he had a pile of stuff. Pretty much everything we did up to that point. He had it all," elaborates Parnell.
With their financial ability limited, the band had scrapped, bartered, and saved to see Hanging-- released. Knowing it would be like that for their next full-length, the idea of the re-mix record, and working with the tracks that Schriner had, seemed to be their best bet, as it had been nearly two years since their last release.
The band, who was in the middle of planning for their next record, knew that some of the songs that they really liked wouldn't be making it on to the next record, but they wanted some version out there for their own enjoyment.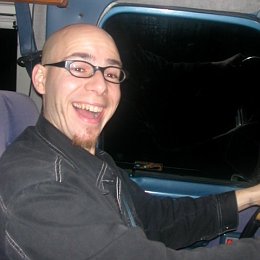 "Keith did a lot of work and put a lot of time into it pro-bono, so we decided we'd put this out while working on the next record," Beaton informs me.
"It wasn't like we should just remix Hanging--," adds Storm. "We started thinking we could put on some of the tracks from Hanging-- and remix some of that. And that we should write another original so that every Balls, mash-up, lounge-core, whatever, we should have at least one original on it. So we would have more body of work than just one disc."
Once the plan was put into effect, though, the band came up short. Schriner took everything he could from his original sessions with The Balls, and even though he had all the original songs The Balls had done for their debut, the quality wasn't good enough for what he wanted to do with the album. Thus, the solution was to write a song to fill out the album.
The original song was an instrumental track that Schriner wrote to melodies that Storm had sang to The Balls playing "Lean on Me". Initially, Schriner took Storm's vocals, wrote the track around them, and when the outcome wasn't what they expected, the vocals were scrapped and Storm wrote new lyrics to the music bed.
"I had to sit with the track, without any vocals on it, for awhile because when you hear a song with lyrics and music your brain associates the two together and they're kind of, you can't disassociate one with the other if they're both playing simultaneously," Storm recalls. "So I had Keith take the vocals out and sat with the track for a little bit."
"I've been writing music for a really long time and The Balls is the first band I've been in where the thrust is assembling music from elsewhere," she continues. "I've always written my own music. In having done that for so many years I've learned that with my technique the first idea is the best idea. If I sit with it and think too long, it's done and goes to shit. I have to just get it out and my first idea is usually the strongest. It was like, 'how does this track make me feel?'. I have this mouth full of lyrics and this one line that I'll build off of. It came out really cool."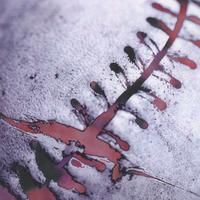 Now with Vascetomy out, the band is hoping to tour more throughout the west coast and further develop their building audience.
"Our fan base is growing in L.A. It's getting bigger. Tacoma, Washington, Concord, California, and Mill Valley, California, they love us," says Storm of the band's key markets outside of Portland.
"Our next goal is to get into Vegas, Seattle, and Vancouver," Beaton informs me. "And we just got an e-mail from Fairbanks, Alaska about bringing our band up there to play."
Right now, Storm has not only been busy fronting the band, but also acts as the band's booking agent, until they can find someone to assist them with those duties.
"We're a self-sufficient type of band. We have some help in other states with stuff like promotion and press, but for the most part I do all the booking," Storm tells me. "It's grueling and takes so much time away from writing, playing, and takes time away from making the next record. We're looking for an agent, someone who can put us on the road. We make money for people."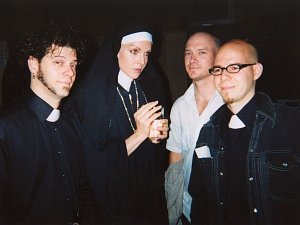 Besides touring, the band plans to enter the studio soon to record the next full-length, and hopes to have it out by late summer/early fall.
"We'll record the next record by spring and have it out by summer," insists Beaton.
"We're gonna spend more time on it than either of the first two records. Try to muster up a bit more time for it. Two days instead of one," he says while laughing.
When asked what the record will sound like, Davey Nipples, who has kept quiet most of the interview, answers the question for me.
"It will be more along the lines of Hanging--. Like Hanging-- volume 2. A more progressive version."
When asked if Vascetomy's influence will be felt on the next record, Parnell informs me it won't.
"I don't see us incorporating aspects of Vascetomy in there. That's not the direction of the band. That's something we wanted to check out and try. We've carved out our sound," says Parnell.
"We have about eighty percent of the next record planned out already, and though you never know what is going to pan out--" he continues. "You have to over shoot. You don't know what is going to work out until you're there on it. Something could surprise you and be really good and something you have high hopes for might not pan out. We'll have to wait and see".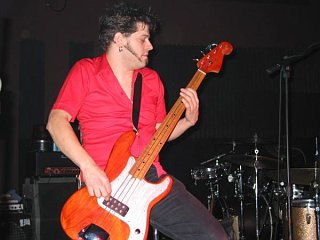 The band doesn't have a title picked out for the next record, but has been bouncing a few around. Nothing concrete yet, they tell me. They do know, however, that when they record an all-originals record the tentative plan is to call it The Balls Shoot Straight, to which Davey Nipples jokes, "Maybe we'll have one cover on the originals record."
And so goes the story of The Balls.