Tristeza
Spine and Sensory (Better Looking Records)
By: Alex Steininger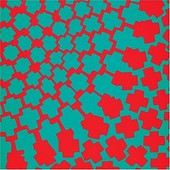 Tristeza's debut release, Spine and Sensory has been re-mastered and, along with bonus tracks "Macrame" (from the 7" originally released on Rocket Racer Records), "Pink Elephants" and "La Verdad" (both of which originally appeared on the Insound Tour Support CD Volume 1), is being re-packed and re-released to fans.

Delving deep into subconscious thought, the record is a dreamy journey through musical landscape far broader than just indie-rock, though does present itself all in an indie-rock mindset.

Using everything from hypnotic jazz, math-rock, swirling pop, and even psychedelia, Tristeza create an instrumental full of soundscapes, each note taking you on a ride, coming together to form the journey.

It's great for background music as you go about your day, but if you really want to notice the intricacies and subtleties of this record, it is thinking man's music that makes you sit down, cuddle up to it, and give it a whirl. Once there, you will be fully absorbed by its layering, sounds upon sounds that become greater than the sum of its parts.

The record has the elegance and beauty of a glorious pop record, but isn't as much of a full-blown affair as a record would be with an orchestra behind it. Rather, instead, it revels in that beauty by being the opposite of that, a stripped down, guitar-drums-bass offering that is both minimal and full sounding at the same time.

This is the record that started it all for the band, and with one listen to Spine and Sensory there is no question as to why. It is a soothing, but still rocking collection of songs that is as dreamy as it is real. I'll give it a B+.