The Shyness Clinic
Sea of Redlights (Espo Records)
By: Alex Steininger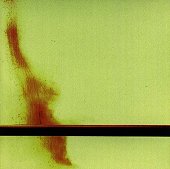 Boston's The Shyness Clinic mix distant indie pop with an emo texture to come up with their soft, relaxed, gentle sound that can be subdued or free flowing with rock, depending on the emotions they want to portray. With nine songs total (twelve counting the interludes), the band's debut full-length is a well-rounded, middle ground album that is decent and worth a few listens.

"Living Museum" is the rocking side of the band while "This is History" is completely subdued in their emo sound. "I Used to be an Actor," "Barcelona to Madrid," and "Jet-Setting," like the rest of the album, switch between complete emo to emo-rock while sprinkling the indie-pop in all over the place, laying it thinly over the emo to leave a settled impression to the sound.

The Shyness Clinic seems an appropriate name for the band as they possess a sound that is shy and awkward, like the kid in the back of the class that nobody ever paid attention too, while also being loud enough to get a few glances its way. It's not the best, but it has its moments. I'll give it a C.