Dave Ralph
Tranceport II (Kinetic Records)
By: Alex Steininger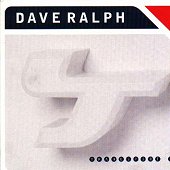 With over twenty years experience, and everything from DJing, producing, mixing, record label co-founder, and club resident to DJ manager under his belt, it is safe to assume Dave Ralph is one of the most experienced DJ's out there today in the world of trance. On his Kinetic Records debut, Dave mixes over 140 minutes of music that will send you into an instant frenzy and quickly captivate your mind.

If you're looking for the perfect sound to send you into a dancing frenzy, one that will both hypnotize and energize, then Dave Ralph is exactly what you're looking for. His grooves are deep and passionate, while the beats are fierce and fiery. He is able to control you like a mind-altering drug throughout this album, making you climax and shoot right back up over and over again. Sasha's "Rabbitweed" and "Belfunk" move nicely next to Luke Slater's "Love" and Medway's "Baseline," which is just disc one, while disc two moves you with the sounds of Christian Smith and John Selway, Oliver Lieb, X-Cabs, and Atlantis, to name a few.

Ralph's debut of original compositions should be coming soon, and until then here is 140 minutes of trance sure to send you into a trance as the sounds, styles, and talents of Dave Ralph and his DJing skills seep into your mind and start to take over. I'll give this album an A-.