Favorite Waste of Time
DVD reviews and musings - May 2003
By: Randy Harward



And then the guy said...hey! Welcome to Favorite Waste of Time, a stream-of-decreased-level-of-higher-consciousness reviews column. This month is transitional, as next month FWoT will grow to encompass and embrace all manner of reviewable thingies.

Whereas FWoT originated as a DVD reviews column, it will now include my much-anticipated thoughts on virtually anything, be it DVDs, CDs, books, sex toys, current events, my white trash neighbors and their shithead kids, whatever I damn well please. You can like it or not, it's my favorite waste of time.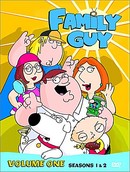 This installment will be brief, as the stack of reviewables has barely been dented due to all kinds of cosmic fuckitude. I did, however, manage to get two-discs into the Family Guy: Season One and Two (Fox) DVD set. It's a 28-episode (with commentary on selected eps) blessing wrapped in a miracle nestled between the milky white breasts of my neighbor's wife. Who'd have thought humor could increase by adding a fatter fuck than Homer Simpson and an even smarter baby? Okay, that's inaccurate. Two different kinds of humor, there. Still, it's a hootenanny.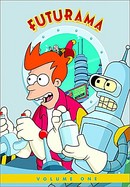 The Futurama (Fox) first season collection was brief, but a tender reminder of the summer (it was summer, wasn't it?) when it premiered. It's a little sweeter, viewed a few seasons later (now that the urge to hold it up to The Simpsons abated).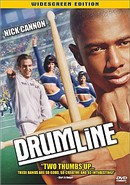 A few quickies: Drumline (Fox), the story of a snare drummer with an attitude trying to make it in the highly competitive and tension filled world of marching bands, didn't suck as much as it could've, but wasn't all that great. Its main charm was in the throwback-esque plot, akin to shit like American Anthem only with bad rap music instead of bad (but strangely, good) rock music.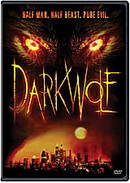 Darkwolf (Fox), here it comes another werewolf movie that could have been typical Fox Home Video crap like Python, Python II and The Rats. Here's where it flipped: although the werewolf was a lame CGI creation (with intense closeups on a mask with light-up eyes), the gore was nice and icky. And there was an AWESOME lesbian scene where two chicks get painted up and acted all feral and fresh with each other. Bravo!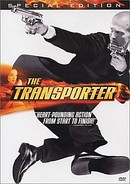 The Transporter (Fox)--now that was a decent action flick, at least inasmuch as it didn't star Lorenzo Lamas and air on Starz! Am I being unfair? Yeah. It was actually, as film studio marketing and publicity people like to say, "pulse-pounding!" The plot zoomed past with out so much as a bump (unlike say, The Bourne Identity), giving that "fresh-off-the-rollercoaster" feeling I used to get when I was a kid.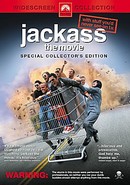 Now, if you wanna talk cinematic, comedic masterpieces, look no further than Jackass: the Movie (Paramount). You know the premise: crazy bastards doing crazy things that could get them hurt/jailed/beaten/killed. It's a wonder it took this long for someone to do it. The damn thing will go down in history as peerless, unless Johnny Knoxville and crew actually make a worthy sequel (and they just might). The extras are actually worth mentioning, as the jackassy activities extend past deleted scenes and outtakes (all hilarious and worth your time) into the 'making of,' etc.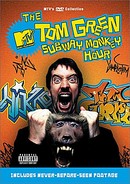 Tom Green's Subway Monkey Hour (Paramount), in essence Tom Green does Japan, finds the crazy bastard (and, incidentally, a likely inspiration to the Jackass crew) is equally funny as he harasses Japanese folks by dressing up as Godzilla and tests their patience in sundry other ways.
That's it for this month, stay tune for the new, improvised version of FWoT in June (with 500% more bullshit - yay!).