timewellspent
timewellspent (Parasol Records)
By: Gary "Pig" Gold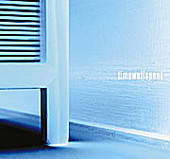 Casey Fundaro and Christopher Moll, dba timewellspent, have herein not only embraced and thus revived the long-thought-lost art of the Album as a singular listening experience, but in the process created an actual 32-minute movie for the ears in the grand tradition of "Pepper," "Pet Sounds," and other such long-playing gems from ages past.

And yes, while all requisite musical signposts are recognizable herein through the rear-view, from Wilson (as in DENNIS, mind you) to Bacharach and beyond, the crystalline production techniques -- other-worldly vocal washes in particular -- ensure this entire endeavor is much, much more than a mere exercise in retro. This actual song cycle, complete with introductory and concluding vignettes plus delicate instrumental interludes woven throughout, shows an above keen attention to compositional AND structural detail, yet the basis always rests firmly within the melodic bounds of classic Pop as we should all still know and love it (imagine, if you can, Lindsey Buckingham taking the sonic reigns for a Left Banke reunion album, I kid you not!)

The keyboards -- stately chamber-sounding at one moment, then recklessly garage-like the next -- provide timewellspent's basis, while the guitars are wisely used more for flavor, a la the slide of the classic Pink Floyd. Again, this only proves the clinical attention-to-detail Fundaro and Moll demonstrate throughout this exemplary work.

Indeed, for any and all out there who demand a bit more substance to their sound, listening to this disc will be without one single doubt, dare I say it, timewellspent.